Trade-In a Vehicle

Close

As one of the largest classic car dealerships in the world, we are always look for new inventory. If you are interested in trading your high quality car for one of ours, simply fill out this form and click Submit.

Rear End

Brakes

Underside

Please Note: All sales transactions involving trade-in vehicles are based on Certified pricing with a Seal of Approval service level.

TCO

Close

Total Cost of Ownership Calculator

Your Price

$86,900

Select Shipping Option

This item can be collected at

Select Shipping Container Options:

Dedicated 20 ft Container
Shared 40ft Container

Select Destination Port:
39,229 Actual Mile Corvette Roadster #1135 Survivor
Stock #

132710

Body Style

Roadster

Engine

n/a

Exterior Color

White

Interior Color

Red

Miles

39229
$86,900
A

B

C

D

E

F

G

H

I

J

K

L

M

N

O

P

Q

R

S

T

U

V

W

X

Y

Z
Did You Know
?
1970 marked the first time in the four-year history of the Camaro that a convertible option was not offered.
Test your car knowledge!
See Also
these cars might interest you
See Comparable
recent sales
View hi-res image
Play Slideshow
Previous
Next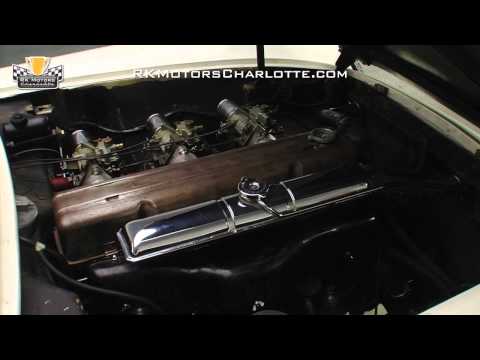 1 of 3640 produced
Powerglide transmission
Numbers matching
Polo White/Red
Blue Flame 6-cylinder
Unrestored survivor
What is the true meaning of the word "original"? Is it defined as an initial action or benchmark which guides others? Or, is it better characterized by something which preserves that initial action? Fortunately, you won't have to brush off your philosophy skills with this 1954 Corvette survivor because it fits EVERY definition of "original" right down to the last letter. Not only is it a very early edition of America's first sports car, it's also a well-preserved time capsule which features a correctly finished fiberglass body, a numbers matching Blue Flame six cylinder engine and a correct Power glide transmission. If you're in the market for a significant Corvette that stands head and shoulders above all the over restored and carelessly modified 'plastic fantastics' out there, this awesome '54 roadster is the collector car you've been looking for!
So, with its original C1 Corvette build quality still intact, how does this unrestored '54 survivor look? Absolutely spectacular! Its composed fiberglass body features the kind of texture and intricacies that only early experimentation with cutting edge panel technology can deliver. And even after all these years, its classic lacquer paint still displays a clean combination of gloss and satin finishes that are characteristic of 50s GM manufacturing techniques. Like all 3,640 1954 Corvettes produced, this car was assembled at GM's new for 1954 St. Louis Corvette facility, and its fit and finish appears as correct today as it was 58 years ago. There's no evidence that the car has ever seen any major damages or repairs; and its solid condition is typical of what we all wish to find in project cars that actually NEED restoration to be taken seriously. Step back, take a long look at this time capsule survivor, and realize that you're probably gazing at one of the nicest original Corvettes you'll ever find!
The 1954 Corvette is essentially a perfected version of Chevrolets hand-built 1953 model which set a design precedent for American cars and began a legacy that is now 60 years strong. Up front, an aggressively styled and well-maintained one piece chrome grille, sits between angled front bumpers which curve around the sides of the car and display a surprisingly small amount of patina. Below those bumpers, clear bullet-style marker lights are centered on a chrome fang-like tag holder; and above those bumpers, pristine headlights, which are protected by original chrome trimmed and wire faced buckets, align perfectly with a slightly weathered C1 Corvette emblem. At the sides of the car, awesome original trim spears ride below original "Corvette" scripts and an original driver's side mirror. And at the top of the car, a pristine wraparound windshield props an original beige top above vintage side curtain windows. At the base of that top, a snug fitting trunk holds a clear tag holder between finned and chrome trimmed tail lights. And at the back of the car, original chrome bumpers align perfectly between factory correct exhaust tips and a centered lock cylinder.
Sure, the car looks cool, but what really makes this 1954 Corvette special is the numbers matching Blue Flame engine under its hood. Stamped 02278I2 F54YG, which decodes correctly as a 150 horsepower (YG) inline 6 cylinder built in Flint (F) Michigan in 1954 (54), this version of Chevrolets storied six cylinder workhorse utilizes a high-lift truck cam, mechanical lifters and a higher compression ratio to produce a high performance, low budget blueprint which has served as the groundwork for virtually every hot rod Chevy of the last half century. At the top of the engine, an original "Chevrolet" branded valve cover rides beside a fresh chrome coolant tank. On the left side of the engine, Corvette-exclusive side-draft Carter 1-barrel carburetors send fuel from an AC fuel bowl to six siamesed cylinders which are equipped with a Corvette-exclusive dual exhaust manifold. On the right side of the engine, a reproduction battery sends spark to a concealed ignition system which sits between an AC fuel pump and a correct washer fluid reserve. And in front of the engine, a heavy duty radiator, which is cooled by a correct belt driven fan, sends water through correct reproduction GM hoses and correct bent clamps. For the sake of authenticity, the owner of this awesome Corvette has chosen to keep the engine bay as close to original as possible; and as a result, many of the surfaces carry 100% untouched finishes. Fully functional and ready to hit the road today, the smooth engine snarls through the gears with a vintage feeling that few street cars can offer. And thanks to a complete tune up from the ASE certified mechanics here at RK Motors Charlotte; it idles nicely, is happy to putt around at low speeds and doesn't drip anything or over heat at all.
Take a look under this vintage Vette and you'll find an original floorpan which frames an unrestored boxed and X-braced chassis, an unrestored drivetrain and an unrestored satin black suspension. Since Chevrolets manual gear grinders couldn't handle the output of the Corvettes 'high pressure' Blue Flame, their acclaimed Powerglide 2-speed automatic was the only transmission offered. Naturally, this didn't sit well with most sports car buyers; but to GMs credit, the Powerglide is a very robust piece that usually enjoys a long life behind anything from a souped up four cylinder to a stout small block V8. Power flows from that stalwart transmission to a Hypoid rear axle which is loaded with standard 3.55 gears and held off the ground by direct doubling acting shocks and traditional leaf springs. Turns come courtesy of a manual rack which is integrated into an innovative independent front suspension that utilizes both direct double acting shocks and a ride stabilizer. And stops are provided by large manual drum brakes which sit right behind each wheel. In the center of the car, a new mandrel bent factory replacement exhaust system gives the car a 'just right' vintage cruiser sound. And at the corners of the car, correct 15 inch steel wheels spin Firestone G70-15 wide white wall tires around original full wheel covers which still display original paint.
With three out of the four exterior colors offered on the 1954 Corvette, red was the only interior option. And while, initially, that might seem like bad news, the bright red hue looks right at home inside this roadsters Polo White body. Like the rest of the car, the interior is completely original with correct materials and patterns displayed throughout. The bucket seats are surprisingly firm and feature crisp tear-free covers which make them both comfortable and capable of earning points at the shows. The big steering wheel, which is clearly inspired by race cars of the period, features matching two-tone paint, grooved spokes and a delicately aged horn ring. The red capped and satin painted dash holds a full array of gauges, which even include a tachometer, below a small rear view mirror, a signal seeking AM radio and a traditional Chevrolet dash speaker. And consoles were still an invention of the future in 1954, so the shifter snakes its way up the transmission tunnel from the driver's floorboard. At the sides of the seats, beautifully stitched panels highlight small and simple doors, at the bottom of the seats, original carpet is still stretched tight across the floor; and behind the seats, a famous Corvette waterfall adds a little show car style.
There's just something special about an early solid-axle Corvette. And when it comes to a car like this '54 roadster which features a correct body, a numbers matching Blue Flame six cylinder engine and a correct Powerglide transmission, they become super unique among their Corvette brothers in terms of collector appeal and driving characteristics. If you're ready to fall in love with a car that preserves the timeless style of the C1 Corvette in almost every way imaginable, this '54 roadster is the opportunity you've been waiting for!
Basic
Year

1954

Make

Chevrolet

Secondary Make

n/a

Model Name

Corvette

Secondary Model

n/a

Vehicle Type

Passenger Car

Hobby Segment

Sports Car

Mileage

39229
Engine / Transmission
Engine Type

Gasoline

Engine Size

n/a

Engine Number

n/a

Heads

Stock

Fuel Specification

n/a

Fuel Delivery System Type

n/a

Transmission Type

2 Speed Automatic

Transmission Spec

Powerglide

Transmission Number

n/a
Misc
Entertainment System Type

AM Radio

Battery Location

LH Engine Compartment

Battery Shut Off

no

Battery Charger

no

Power Steering

No

Air Conditioning

No
Interior
Interior Color

Red

Seating Type

Bucket

Seat Material

Vinyl

Shifter Type

Floor

Center Console

No
Body
Body Style

Roadster

Doors

2

Safe Body Color

White

Paint Type

n/a

Stripes

No
Chassis
Front Suspension Type

Double A-arm

Rear Suspension Type

Leaf Spring

Axle Specification

n/a

Front Wheel Specification

15x5"

Rear Wheel Specification

15x5"

Front Tire Specification

n/a

Rear Tire Specification

n/a

Front Brakes Specification

Drum

Rear Brakes Specification

Drum

Spare

n/a

Exhaust Type

Dual Exhaust

Muffler Type

n/a
History
Restoration Status

n/a

Mileage Since Restoration

n/a

Awards Summary

n/a

Historical Documents Summary

n/a
Contact Us Regarding this Vehicle
Call Us
704.596.5211
704.596.5980